Blog Post – 07022020
Twitter
This has been in the making since January 2020. I wanted to show you the results of hard work, effort, and dedication. If you're like me and always seem to be in the shadows, social media shadows that is, you may wonder if you can ever get successful or be seen on a platform.
My name is Nicole and I'm here to tell you, you're not alone. Every once in awhile the spotlight comes on you and when it does you got to make the most of it. So let's prepare you for the spotlight.
This post contains affiliate links which means I get a small commission if you make a purchase.
This is the December 2019 Twitter Traffic Report.
Let me tell you a little story. I promise to be brief.
Four years ago on December 2015, a young woman decided to join yet another social media platform. She tried her hand at Twitter.
She failed.
Every year she attempted to succeed on this platform using different pen names but every year she sunk herself lower into depression.
She gave up.
In January 2019 this young woman re-joined another platform which urged her to link her Twitter account.
Taking one last swing at it she decided to try Twitter out one more time.
After many months of trial and error, in December 2019 just mere hours from a new decade she became a relevant person in the Twitterverse.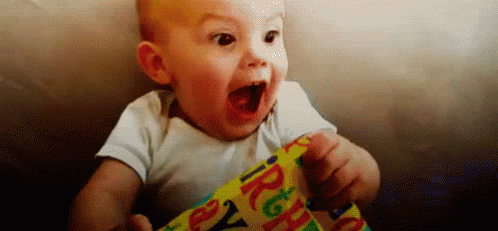 Here's how she did it.
Disclaimer. In this blog post, I will show you what I did to triple my traffic. It is my hope that these tips will aid you in having similar success.
Join A Community
So you got to find your people. In order to find your tribe, you have to go looking. But first, you need to know what tribe you want to belong to. There are numerous communities and tribes on Twitter.
Are you a blogger, looking to connect with other bloggers? Then the blogging tribes are for you. You can post your latest blog post, like, comment and retweet other blogger posts as well.
How do you join a blogging community?
In the beginning, middle or end of a tweet add #blog, #blogging, #blogger or #bloggerstribe and you have just joined the community. It's that simple.
Be sure to select the hashtag to see what other bloggers have tweeted in that community.
If you're a writer or an author like I am, then the Writing Community is the only place for you.
The level of support, encouragement, and love that you receive will certainly replace any rejections you ever face in life.
Yea. They are that good. Just use the hashtag #WritingCommunity to join.
Unlock Your Account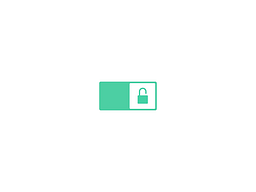 Now, this seems like a duh statement and probably many of you don't know how to lock your account in the first place in order to unlock it. But if you're like me and have privacy issues then you most likely have your Twitter account locked.
Also to if you're like me again and feel that the lock means you're really important or something along those lines, yea it's going to be locked.
The point is when you lock your account only those following you can see your tweets. They are not visible to the rest of the Verse. And since increasing our traffic is what this post is all about then this will surely damper that goal.
If the Verse cannot retweet your post then how is it going to spread and allow other users to see that tweet and like, comment or even retweet? Remember if a user has 1000 followers and they retweet your tweet then those 1K followers will see your tweet and multiple interactions will be possible.
So for a while, I wondered why I was seemingly going nowhere on this platform. Turns out my privacy was the issue. How ironic?
Connect To Other Social Medias
So you may wonder how does that work?
Well, you got to have multiple social media first right. Instagram, Facebook, Twitter, and Pinterest are some of the most common. With every platform or app, you use the option to link your social media is usually available.
So I use Wattpad and they allow us to connect Twitter and Tumblr accounts and link them to the platform. Or for instance, Instagram allows you to link to Facebook and Twitter. So you connect your Facebook to Instagram and Instagram to Twitter. Also to Pinterest to Twitter and so forth.
What this does is when you post on one platform it automatically sets to being seen on your other media. So you don't have to post on each media. This works well with Twitter because all your tweets become visible.
It's a great time saver!
Send A Tweet Into The Verse
Tĥis is where things get really interesting. Now, simply starting the platform is great but you need followers and to be following persons as well.
No one is interested in following someone who is not tweeting anything.
So tweet a question, a quote, or a saying. Add a hashtag according to your community and hit that send button.
Remember you have 180 characters so make each word count.
Like and Retweet
Now a lot of users don't retweet because it fills up their profile page. And even I could attest to that because I am not a fan of retweeting. But RT is one of the first ways of engaging.
Simply liking a tweet will not cut it. Honestly, if I see someone like my tweet I would secretly wish you commented or even RT. That is what really gets a smile on my face.
And I certainly would not follow you or even visit your profile if you simply liked my tweet. I like engagement and putting a little more effort into retweeting will certainly increase it.
The chances of a user visiting a profile is slim so help yourself by doing some retweeting.
Don't go on a retweeting rampage and say Nicole told me to do so. I did not. But if you found something worth your followers seeing then retweet it. If someone needs some assistance retweet their tweet so they can have additional help.
Comment
This is so important. So vital. It's like water.
Users want someone to comment on their tweets but they refuse to comment on other tweets.
Like seriously! That's being unfair.
When you see a user ask a question, answer it. If you don't have a factual answer then tweet your opinion.
Don't have anything to say then post a GIF.
Frankly, gifs are my go-to and are my favorite to receive. I like all gifs that come my way and I usually follow that user and comment on the gif.
So it's not always about if you have the answer to the question. Sometimes acknowledging you've seen a tweet by commenting let's the user who sent the tweet out know that you've seen and recognized their presence.
And that goes a long way. If you're naive like me and get excitable over one follower then a comment will surely boost your confidence level.
Follow Back
Now I don't know who said that we need to have more followers than those we are following. But boy did they mess it up for a lot of us.
We are not celebrities.
Most of us are bloggers and writers. We are not going to have a huge following, at least not in the beginning. We don't have PR to advertise us and get people to follow us without following users.
If you refuse to follow users why expect them to follow you. Now I'm not saying that you have to go on a following spree but don't be following 100 and expect 1k followers.
It's unrealistic.
So follow those who follow you, search for other users that you would like to follow and stop caring about the numbers. They will come.
Participate In Lifts
In our community, we have something called Writers Lifts. A user would tweet a question or a statement and add the #writerslift and everybody who drops a GIF or answers that question has taken part in the lift.
The next step is that those who participated are now required to follow all who joined the lift. Now, you can choose to follow ten people or twenty. The purpose is to follow someone in the lift. Not everyone is going to appeal to you but some will.
It's a fun way to build your following.
Lifts work best when you follow those who participated in order to get persons to follow you.
Schedule Tweets
Okay, so before we talked about connecting your social media. And this is vital to scheduling tweets. I use Hootsuite and Buffer.
These are two schedulers that I use to post to my Instagram and Twitter.
Hootsuite allows 30 posts on their free platform. A post a day works well. It tells persons you're present on the platform. And that's what you want.
Also too it allows you to post at the best times when your followers are going to be most active. So it becomes a time saver.
Note: According to Twitter algorithms and what time of the day it is, it will determine your tweet success. So try many different times to see what works best.
*TRY HOOTSUITE 30 DAY FREE TRIAL*
Manage Time On Twitter
Time management is so important when you're a blogger, when you're a writer, and when you're doing anything on the internet.
There are so many distractions around us and even more distractions on the internet. So self-discipline is needed.
So I would spend 1 hour on Twitter commenting and retweeting. As said before I have schedulers that help me to post when I'm not there physically.
And don't worry. I go back online and reply to everyone later.
Remember the story in the beginning. The young woman had only 65 followers until December 2019. This is the strategy she followed within the month and she was able to skyrocket her following.
Here's the proof.
From 65 to 600 followers in three days.
At the beginning of the year, as you can see I sent out one tweet that received 8 impressions and only 5 profile visits.
Four months later, I sent 20 tweets that month and they received 803 impressions and I was able to gain a new follower.
For the month of August, I tweeted like crazy because I was participating in challenges. I even got mentioned in a Follow Friday challenge. That spiked my following to 27 additional people.
My impressions blew up to 6.8K+ and 39 mentions. That's over a 6000 increase in just one month.
Let's take a look at November. This was the month of NanoWrimo. I gain 14 additional followers, 34 profile visits, 17 mentions from the 111 tweets I sent out. My overall impressions had decreased.
By this time I had unlocked my account and joined a community. I also had 65 followers. Now things are going to get even more interesting in the next month. Take a look.
Somewhere between the beginning of December and this Positive Patsy tweet I had gained 600 followers.
Then on Sunday 29th December 2019, I posted a tweet at 5:50PM that changed my Twitter life forever. As you can see it got 32.8K impressions, 86 comments, 100 retweets and 313 likes.
My first viral tweet EVER!
I went from 600+ followers to 1.1K+ overnight.
I didn't know gaining followers overnight was possible until happened to me.
Here is January 2020 Analytics
Guys here is what happens when you're not present frequently on this platform whether physically or not.
All those red percentages should be green if you're being engaging. Try your best not to get all this red.
So now that you have the steps to follow and statistics to go with it what are you waiting for? Let's traffic boost!
XIXI
NICOLE J