Corona Crisis
Blog Entry – 09032020
So the Coronavirus! What can we say about it? There is just so much to say, I don't know where to begin. This epic pandemic has devasted our world over and continues to ruin the lives of many.
This virus, scientifically known as COVID-19 has already claimed the lives of over 10,000 people and has infected nearly a quarter-million of the world population.
Guys, when 2020 started we were all excited. We had made our goal sheet and was looking forward to getting published, launching a new blog, editing, growing our blog and making money.
For those who had other passions like starting a new garden, improving our own or delving into the world of DIYs it seems that our goals would just have to wait till 2021. And well for me all I wanted to do was survive another year.
This too seems to be dashed hopes since this virus is rapidly mutating and destroying the lives of people. However many think our future is looking bleak. They are afraid of this tiny bug that is set out to kill us.
And don't get me wrong, I'm a little concerned as well but life is still going on and we still have to work, whether it is from home or in smaller groups. So I'm not here to talk about how we think 'we're all going to die'.
There are many positive steps we can take to prevent and minimize our risk of infection. So let's discuss what we can do as writers, bloggers and the rest of mankind to #stopthecorona.
Personal Hygiene
This deals with our physical well-being. It includes washing hands, bathing, brushing our teeth, changing our clothes and bedsheets and so much more. Ever since the Corona, we are becoming more aware of our personal hygiene.
Hand Washing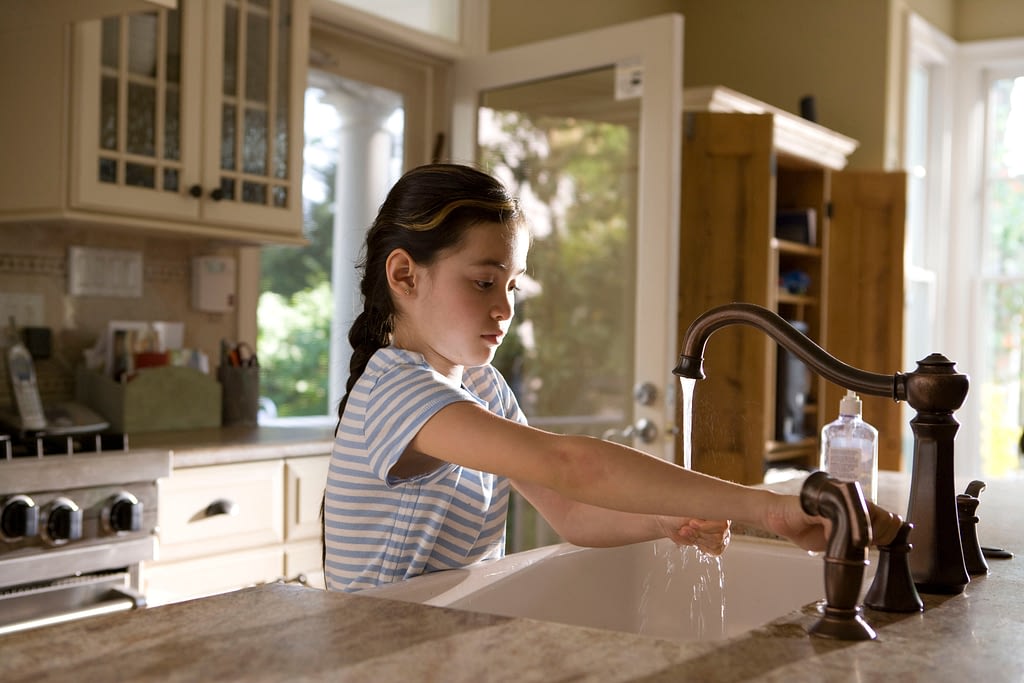 This is the number one thing on the WHO website. Washing of hands is very essential in stopping the spread of the virus. We are advised to wash our hands every hour or so with soap and water for at least 20 seconds.
This will kill any bacteria and viruses that we have picked up throughout the time.
Avoiding Touching your Face
As humans, we have a tendency to constantly touch our faces. Do you know the average times an individual touches his or her face per day is over 144 times? It comes so naturally to us.
We pick our nose, you know you do, it's only human. Fingers go into our mouths and eyes and ears. Not after picking our nose, at least I hope not. LOL!
So every time we touch surfaces that contain bacteria and then we put our hands on our face we are transmitting the virus and infecting ourselves. So my fellow writers and bloggers let's try to avoid touching our faces.
Wash Face
Now I feel like this should be included in the list for personal hygiene. When we are washing our hands we should give our face a wash too. It may not be every time we wash our hands but I feel like it should be done regularly.
This can come in handy if we have touched our face with our dirty hands but washed our hands only and not our face. So I would say give your face a wash when necessary.
If your hands are contaminated you can transfer the virus to your eyes, mouth, and nose which in turn will enter your body and get you sick. And we surely don't want this Corona crisis to get out of hand.
Change Bedsheets
Does this sound extra? I feel like I'm being extra. Since this virus, I am overly conscious of bacteria. I feel like every time I sleep and I shed body cells that the next night I lay back in them.
Yes, I dust off my bed, but the feeling is still there. And I don't think you can dust off body cells. So I have been in the practice of changing my bedsheet more than the required amount. All I simply do is throw it in the wash then in the dryer then back on the bed.
Corona crisis or not bedsheets should be changed regularly. Let me know if I'm being too too extra.
Sneezing into One's Wear
Every time someone sneezes everyone scatters. It's the new normal. You get hard stares and nose turnt up. In my country, you can get put out of public transportation. Sneezing and coughing are so normal but because Corona came on the scene this normal bodily action is strictly prohibited.
So since it cannot be avoided if you feel the urge to sneeze or cough, protect yourself and put those at ease who are around you by bowing your face into the neckline of your clothing and letting it rip.
Sanitizing our Devices
We're writers. We use our keyboards, mouse, phones, desktops, laptops and more. And we can take for granted the fact that these devices need to be cleaned as well.
Just yesterday I got my wipes and some methylated spirits and I wiped my phone and keyboard. What's the sense in washing your hands multiple times only to touch your bacteria-infested keyboard again?
Sanitizing Work Space and Utensils
Again we're writers and bloggers. We use pens, our desk, and our notepad. A regular sweep and mop under our workstation can go a long way. The door to our office. That door handle carries a lot of germs. Why not give it a spray?
Lysolling our pens and notepads. With the notepad, a light spray will do. Wiping the desk with bleach, Lysol and disinfectant can also help in keeping bacteria at bay.
Boost your Immune System
Coronavirus is a respiratory disease that feeds on a weak immune system. One of the best ways an individual can protect themselves is by boosting their immune system. This can be done by a daily intake of supplements and immune boosters whether in caplets or liquid form.
Just like a regular virus that feeds on what we put into our bodies we want to make sure we are eating as healthy as we can. Currently, I drink Kombucha which is a probiotic drink filled with antioxidants and enzymes.
Continue your routine of exercise and take in fresh air daily. The house can get really stuffy. And most importantly drink loads of water. Keeping your throat moist at all times reduces your risk.
Strengthen your Immune System, Battle in the Corona War

Nicole J
Social Distancing
What a new word! What a frequently used word in these last three months! I heard we are to keep 3 to 6 feet away from persons. And oh boy, if they are sneezing or coughing let's just avoid them at all cost.
We are also advised to stay away from crowded areas, practice good respiratory habits and stay informed via the legit media sources. With all this being said I feel like we're ready. This Corona Crisis can't get us down.
But wait! With all this spare time home aren't we going to go stir crazy? Don't worry my fellow bloggers and writers, I've got your back.
Related: 7+ Simple Productive Activities Every Writer and Blogger Can Engage In While In LockDown
Related: 7+ Essentials Every Writer Should Have While Living a Life in Lockdown Due to the Corona Crisis.
XIXI
NICOLE J
If you really enjoyed this post and think it's worthy to share with your friends and family, then please do. Let's spread awareness and inform those about the different safety measures they can take to keep them from getting ill.