Platform Building
Blog Entry 02012020
There are thousands on the web and the majority are surely helpful. Everyone who is someone has them. Some make money. And they can make you money.
Business owners have them. Bloggers have them. Even authors and writers have them.
And guess what? You're here because you would like to have one as well.
But before we launch off into website la la land, you may want a heads up on a few challenges faced when platform building.
Money
I think we can all agree that money is a necessity. From the buying of basic needs to the shopping for extravagant wants, we all need money.
And it's no different when it comes to platform building. The basic formula for buying is:
When it comes to platform building a lot of writers and bloggers are reluctant because they may not have the necessary funds to start.
In addition to the fact that there seems to be a common understanding that writers are struggling artists. Which is not necessarily true.
Before I began to even think about owning a website, the idea sounded far fetched. I thought only the big sots and higher-ups owned platforms. So when I stared longingly into my bank account and saw I only had $100.00 the situation seemed hopeless.
Then I did some research and you know what's the shocker?
All I needed was $60.00 to start. In reality, a website costs about $70.00 max according to who choose to buy your domain and hosting by.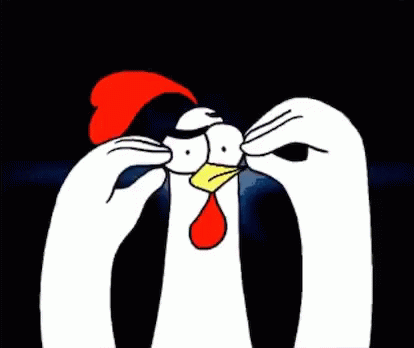 Solution
You can get a domain name for free in your first year and a hosting site for as low as $2.75 a month.
Now that you know this vital information what are you going to do with it?
Related: Start a Successful $60 Blog Today
Start And Work On It
So we've overcome the money obstacle. We decided to buy our domain and hosting and get started. But here is another issue.
Actually finding time to work on our brand new baby website.
I'm just going on a limb here and assume that those who buy websites are not lazy people. I don't think someone sitting on the couch with a bowl of chips staring at the television screen 24/7 thinks about even buying a website.
Now don't get me wrong, chips, television and a comfortable couch come in handy when you're tired. But working on our website to make sure it does what its suppose to do can be time-consuming.
Most people will hire a website builder but there are both advantages and disadvantages to that. And this avenue may be no-no if we are trying to overcome our money issues.
Solution
Take one hour a week and focus on developing your website. You can take more time if you would like. The more time you spend on ît the better. But for our busy owners, we can do an hour a week.
We value your time just as much as you do, so here is a full list of the plugins you need when starting. And yes they are free.
Performance Plugin
Security Plugin
Backup Plugin
SEO Plugin
Social Media Plugin
Email Building Plugin
So our website is running smoother than before. Though we can't see it, the plugins enhance our reader's experience through faster loading pages and overall reading experience. Now we need to make it appealing to the public.
What do we need?
Web Design
Our creative skills are getting the better of us. The ideas that flood our minds are so intricate that we can see ourselves never leaving our own site. But something is seriously wrong.
We have no webby skills. NADA!
Remember when you applied to your university and on the list of majors Web Design was trying to speak to you, but you ignored it. You wish you didn't now, don't ya?
But guess what?
Solution
You don't need web design skills. The internet makes it so easy for you to design a platform that's both user-friendly and elegant.
All you need is The Elementor Page Builder.
This page builder is designed for Web Design Dummies like us.
It helps you to design professional websites without any experience
It's user-friendly drag and drop tool provides countless options to turn your site from Blah to Aha!
And the best part. All the tools you need are free.
Our platform is looking amaze-balls. I mean amazing. We have widgets doing their thing and we still don't know what widgets are. LOL. But they are doing their thing and that's what's important.
The sidebar is looking great. We are inwardly squealing and outwardly smiling. Because we did it. We creating a website that is user-friendly and we did it at no extra cost.
Now we have to write something. Because let's face it, what's a platform without some content. So two questions come to mind.
What do we write? And how much of it should we include?
Balancing Quality With Quantity
We are once again stumped.
When we did our research we found out that to become successful at platform building we need to write 1500-2000 words per blog post.
If you are a writer and you already spend some hours writing 2000 word chapters in your work in progress, then coming to do the same on your blog can be stressful.
Here's the thing.
Writing 2000 words is not necessary. A 1000 word blog post ranks just as fine as a larger worded post. It may even rank better.
Why?
Because of the content.
Solution
When writing blog post there are key elements that should be included.
Headings
Subheadings
Pictures
Headings
Here is an example of a great headline.
A great heading is:
Catchy
Contains Power Words that incite emotion
Clickable
Subheadings
Subheading provides an easier look for the eyes. When you break up your post into smaller sections the reader can skim through your post and get a basic understanding of what your post is all about.
Pictures
Pictures are another great way to break up texts.
First, they bring a certain vibe to the post or the paragraph.
Another thing they do is describe what is being spoken about giving the reader a visual aid which better helps them understand.
They also provide entertainment.
So now we have packed our website with useful information and broken up our text with sub-headings and pictures, we need someone to read our hard work.
Even if its only one loyal reader, we will appreciate their effort.
But no one is coming. So no one is reading. Thus no one is loyal.
Therefore that brings us to our next challenge.
Where do we find engagement?
Finding Engagement
This is something that even the well-seasoned bloggers ask from time to time. They are always looking for new ways to get more people to their site.
When you look at their blogs they have tens of thousands of site views per month. Their post shares are something like 50K and it makes you wonder:
What's their secret?
SEO -Search Engine Optimization
Ranking in the search engine very important. The true essence of a website lies in optimization.
If people can't search for you how are you going to be found?
Solution
Aim for two search engines that you want to rank high in and stick with those.
I use Pinterest and Google as my most important.
With Pinterest, I can create graphic designs that best represent my post and schedule them. Because it's not a social media platform I can direct my pins to my website.
Google is Google. Everything a person needs is on Google.
How much does a website cost? Google it
How much is a pair of Loubs? Google it
Where can I find engagement? Just Google it.
Frankly, it can be turned into a song.
Very Important Note
ENGAGEMENT TIP 101

TO GET ENGAGEMENT YOU HAVE TO BE ENGAGING
To overcome platform building challenges you need to be engaging. You cannot get discovered if you're undiscoverable. The only way people are going to know you exist is if you get out there and start interacting.
So check out blogging tribes, Facebook groups and Pinterest boards.
Start a conversation or add to it. Develop a reputation and when the time is right, drop a relevant link to your blog.
In conclusion:
Don't let money stop you from pursuing your website ambitions.
Take one hour every week to work on your website.
Forget webby skills and download the Elementor.
Include headings, subheadings and pictures for readability.
Invite readers to your blog by creating beautiful graphics or tell them Google it.
Engage and you will receive engagement.
XIXI
NICOLEJ
Did you find this helpful? If you loved what you read then please share it with your friends and don't forget to leave a comment so I could know how to better serve you. I love hearing your feedback.
Writing Inspiration Post – 5+ Ways To Kill Writer's Block